Camp Director
Stratt Byars
Born and raised in north Alabama, Stratt spent the entirety of his life being transformed by the unique and sacred experience that is the intentional camp community. Stratt graduated from the University of Alabama-Birmingham with a degree in social psychology and philosophy, and has spent the last decade mentoring summer staffers and directing youth programs in Alabama and Tennessee. Stratt, his wife Carrie, and their baby daughter, Frances joined Kanuga in 2021. He is no stranger to the mountains of western North Carolina, where he has spent considerable time camping, hiking, and paddling the abundant creeks and rivers.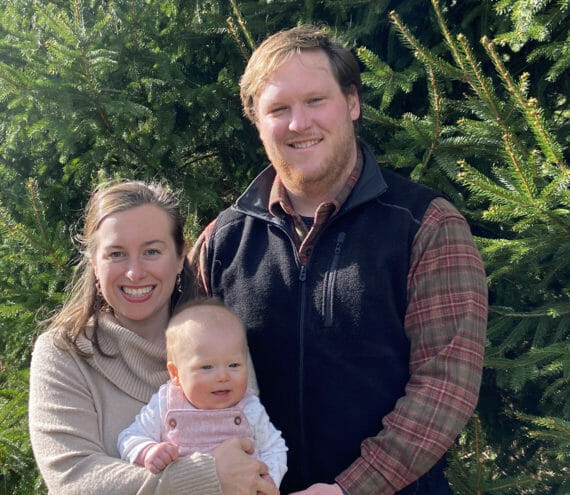 Executive VP for Mission
Jimmy Haden
Kanuga's Executive Vice President for Mission Jimmy Haden, a former camper and kitchen staffer!, joined the Kanuga leadership team in 1993, and has worked directly with Camp Kanuga over the last several years. Jimmy has a solid understanding of Camp Kanuga operations and serves on the board of the Episcopal Camps & Conference Centers (ECCC). You may recognize him from opening or closing day as one of the smiling faces greeting you!
Program Director
Elise Croak
Growing up in Atlanta, GA and Auburn, AL, Elise experienced growth and formation at Kanuga as a Guest Period attendee, summer camper, and camp staff member. Her experiences at Kanuga led her to pursue a degree in Recreation Management, Outdoor Experiential Education, and Sociology at Appalachian State University. During her time at ASU, Elise was on the board of the Emerging Professionals in Camp Club and she obtained her ACA Associate Visitor certification. After graduating, Elise moved to Hendersonville, NC to work as a Residential Caregiver at a therapeutic boarding school for teens. She is a cradle Episcopalian who has a deep love for entering into fellowship with the outdoors and the people around her. Mountain biking, cooking, music, and spending time with friends occupy most of her free time. Elise is called to fostering connection to God, each other, and Creation with those she serves, and is excited to bring that mission to Camp Kanuga.
Camp Kanuga also benefits from the leadership of Kanuga's staff, including the following:
Michael Sullivan, President & CEO
Bill Norris, Executive VP Advancement
Jane Childress, Marketing & Communications Director
Miriam Walsh, Controller
Carrie Privette, Chief of Staff
Visit this page for their photos and profiles.