Camp Kanuga Expeditions
Camp Kanuga Expeditions offer experiences that bring us closer to God through outdoor adventure,  fellowship with one another, and immersion into Creation. 
CK Expeditions return in 2023, bringing exciting adventures to your Camp Kanuga journey. Our trips  showcase the beauty and grandeur of Western North Carolina while offering challenging and unique  experiences that will create lifelong memories, friendships, and passions. You gain a greater  understanding of what living life to the fullest means when exploring pristine wilderness and gaining  new perspectives from zipping through canopies to paddling through wild waterways.  
Whether traveling on foot, two wheels, through the air, or down the river, you'll be a part of an  adventure where you can disconnect from life's craziness, soak in the wonders of nature, and discover  how much fun this life can be!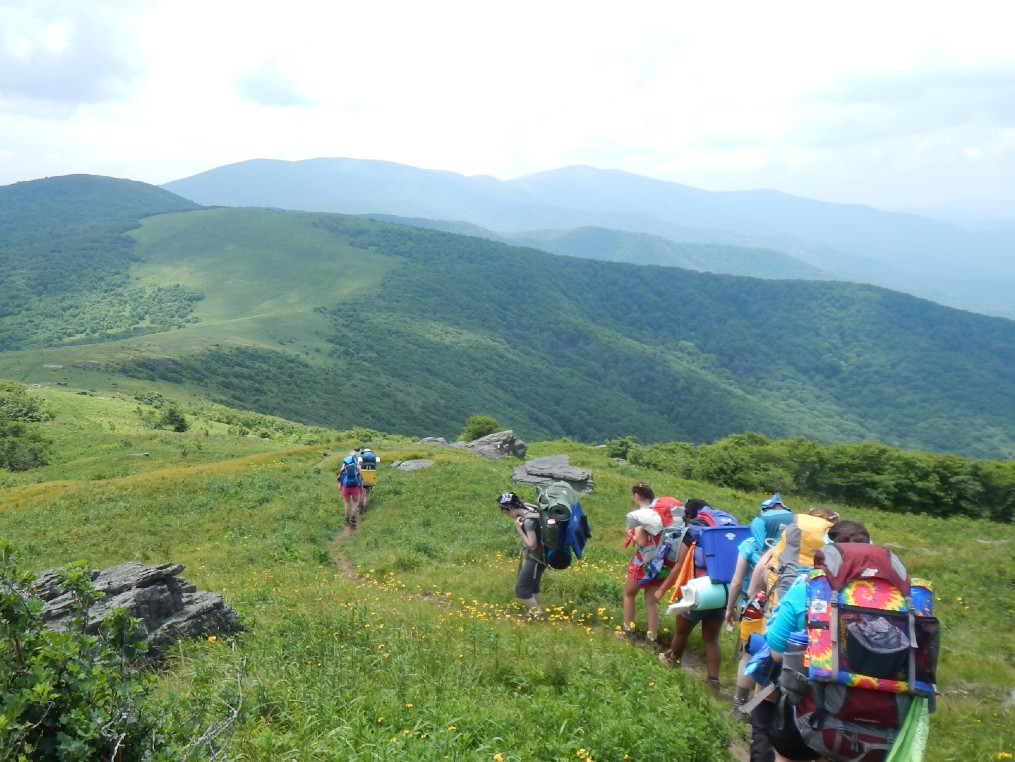 Calling all Pioneers and Explorers
Pioneers (rising 7th, 8th, and 9th graders): This program is a great first step in adventure programming. The Pioneers can choose one or both adventures. Each expedition is one week in length and can be added to the beginning or end of the traditional camp session. Each expedition includes several adventure activities including challenge courses, zip line canopy tours, kayaking, rafting, waterfall hikes, mountain biking and much more.
Explorers (rising high school sophomores, juniors, and seniors): Explorers are CK campers that have aged-out of their time as a residential camper. These expeditions provide older campers experiences that develop leadership skills, promote multifaceted growth, and foster community. These programs include hiking trips, caving, rafting, zip line canopy tours, mountain biking, challenge courses, and much more. There are two weeklong expeditions and a 13-day long expedition for campers seeking an extensive adventure program to choose from.
5
3
4
2
K-6
6
K
7
8
9
10
11
12
13
14
15
16
17
18
25+
Adults