If you love God, the outdoors, and are great with kids then Camp Kanuga is the perfect place for you!
Imagine a Job Where Almost Anything is Possible:
Live, play, and work in the great outdoors.
Go on active adventures.
Make new friends from all over.
Become a child's hero.
Learn leadership skills.
Strengthen your faith while having fun.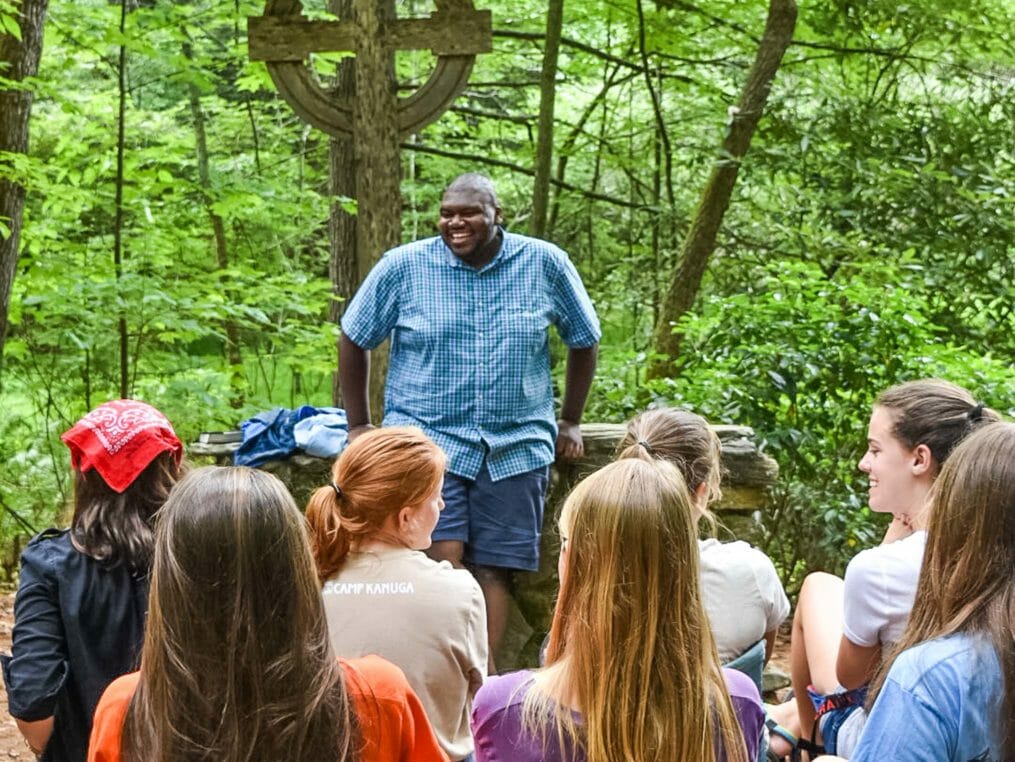 Life Skills
We offer invaluable skill-building, leadership, training, and enrichment opportunities that can't be found in any other summer job. Regardless of your college major, camp experiences allow you to learn and develop skills that will not only enhance your job marketability – they will enhance your life! Business executives often note that experience as a camp counselor translates into excellent management and personnel skills.
Faith Formation
Not only will you grow in technical and communication skills, but also in your faith and trust in God. When we answer the call to love God and love others, we learn to see God's story and God's activity in everyday life. Serving at camp and serving others beyond our usual circles and comforts, our faith grows. We discover that God is equipping us with the tools and faith to succeed and lead. Serving at camp is life-giving and life-changing.