If you love God, the outdoors, and are great with kids then Camp Kanuga is the perfect place for you!
Imagine a Job Where Almost Anything is Possible:
Live, play, and work in the great outdoors.
Go on active adventures.
Make new friends from all over.
Become a child's hero.
Learn leadership skills.
Strengthen your faith while having fun.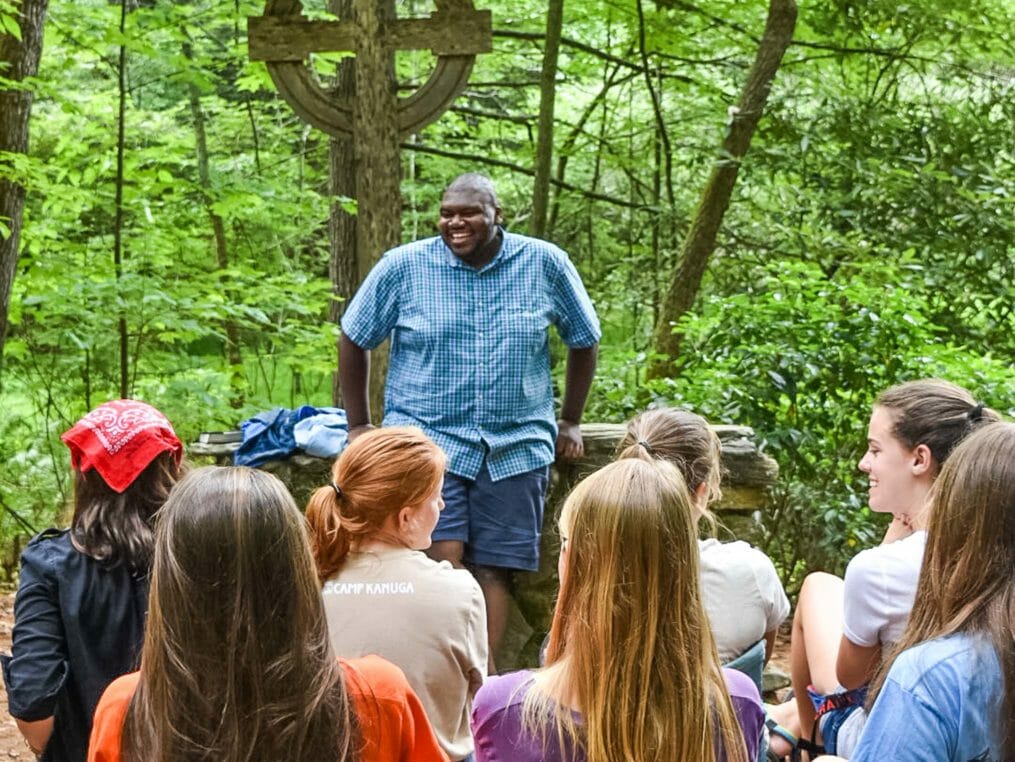 Life Skills
We offer invaluable skill-building, leadership, training, and enrichment opportunities that can't be found in any other summer job. Regardless of your college major, camp experiences allow you to learn and develop skills that will not only enhance your job marketability – they will enhance your life! Business executives often note that experience as a camp counselor translates into excellent management and personnel skills.
Faith Formation
Serving at Camp is life-giving and life-changing! As you grow within the Camp Kanuga staff community, your faith will be transformed as we learn to see the face of God in the staff team and the campers we are called to serve. Understanding who we are as Children of God in community with one another becomes the vital first step to a life of purpose and the backbone to our relationships with one another. Driven by the Jesus Movement, Camp Kanuga staff can expect to both develop and model their faith within the context of our Christian community.