Camp Kanuga Overnight Camp
Overnight Camp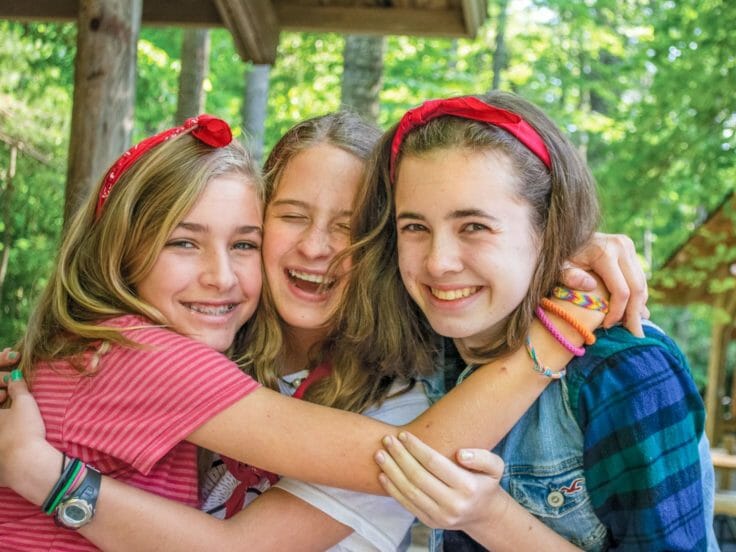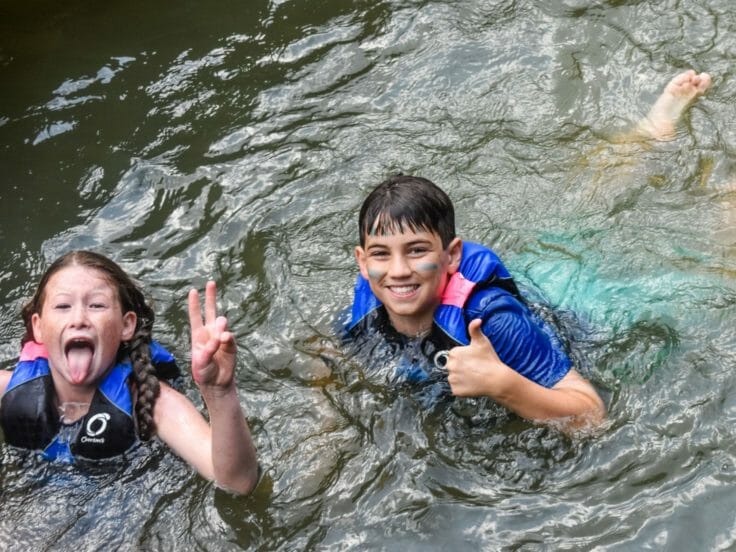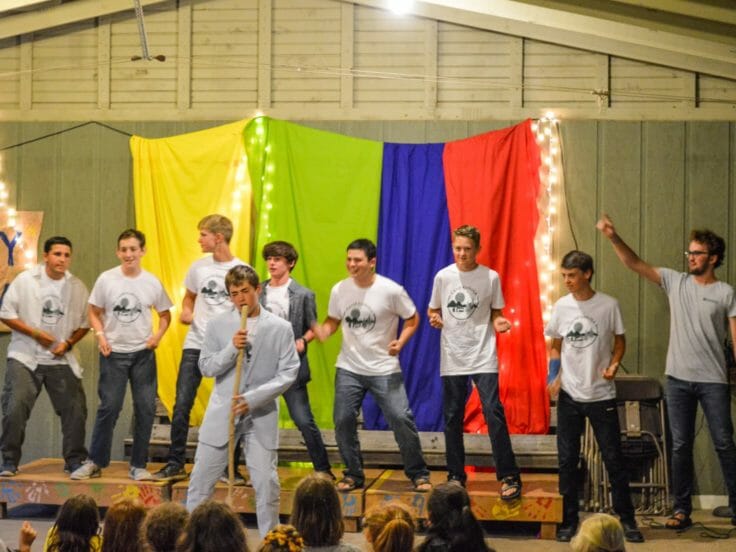 Overview
Overnight Camp Details
Since 1931, Camp Kanuga campers have been forming lifelong friendships, experiencing new adventures and exploring their faith in our welcoming Christian community. Our Residential Camp experience is for boys and girls rising grades 2-11, who join us in the mountains of Western North Carolina for 6, 9 or 13-day sessions.
Amid mountain vistas, crisp streams and towering pines, campers cultivate teamwork and friendship, determination and goal setting, self-reliance and self-esteem, faith and spirituality, and healthy outdoor living.
Endless Adventures
Camp Activities
Camp staff ensures that all campers can participate in core camp activities with their cabin groups. Campers have the opportunity to choose their own activities either with their cabin mates or with campers in another cabin during two daily activity periods.
Our numerous activities are designed to provide safe, creative outlets for campers: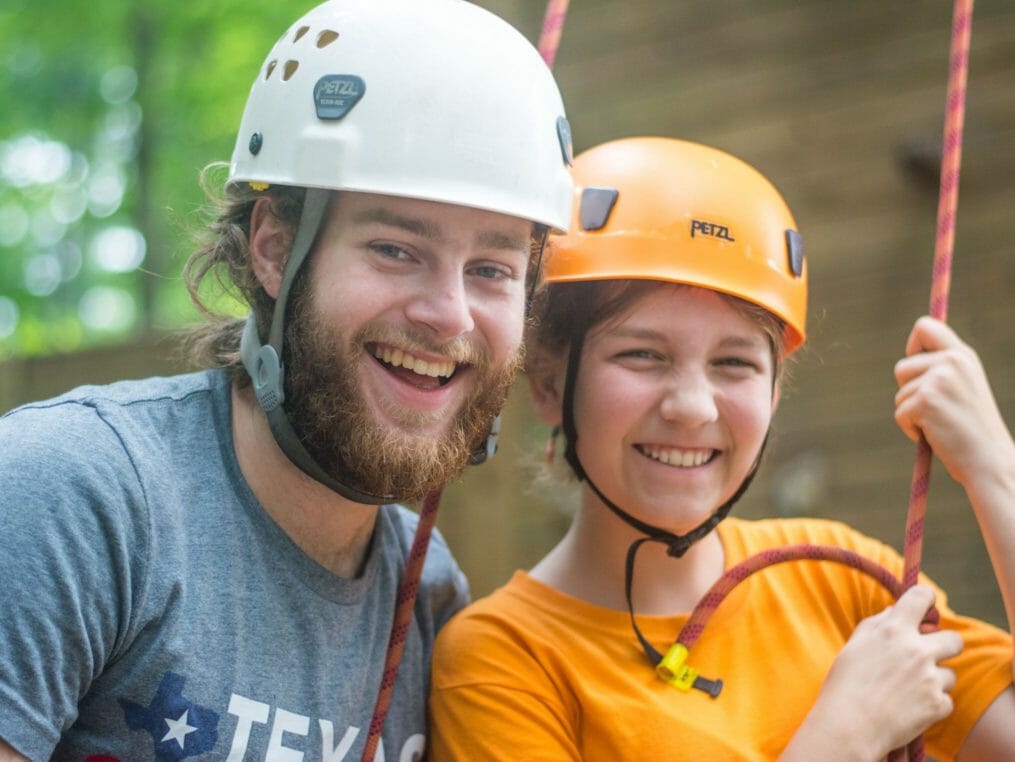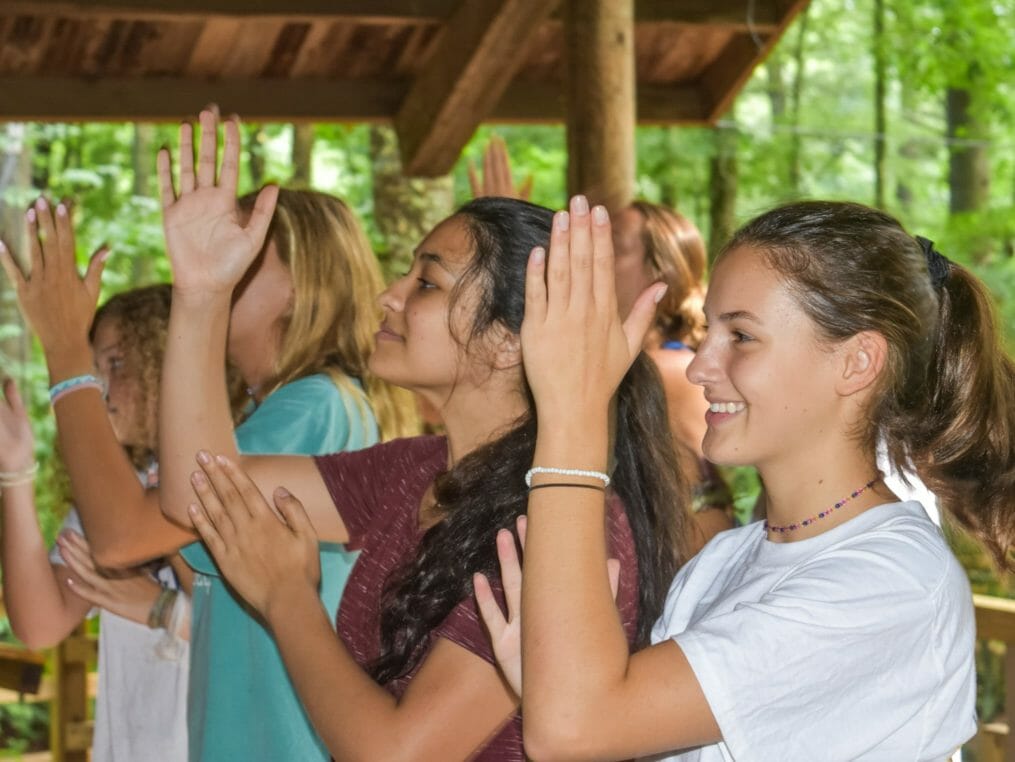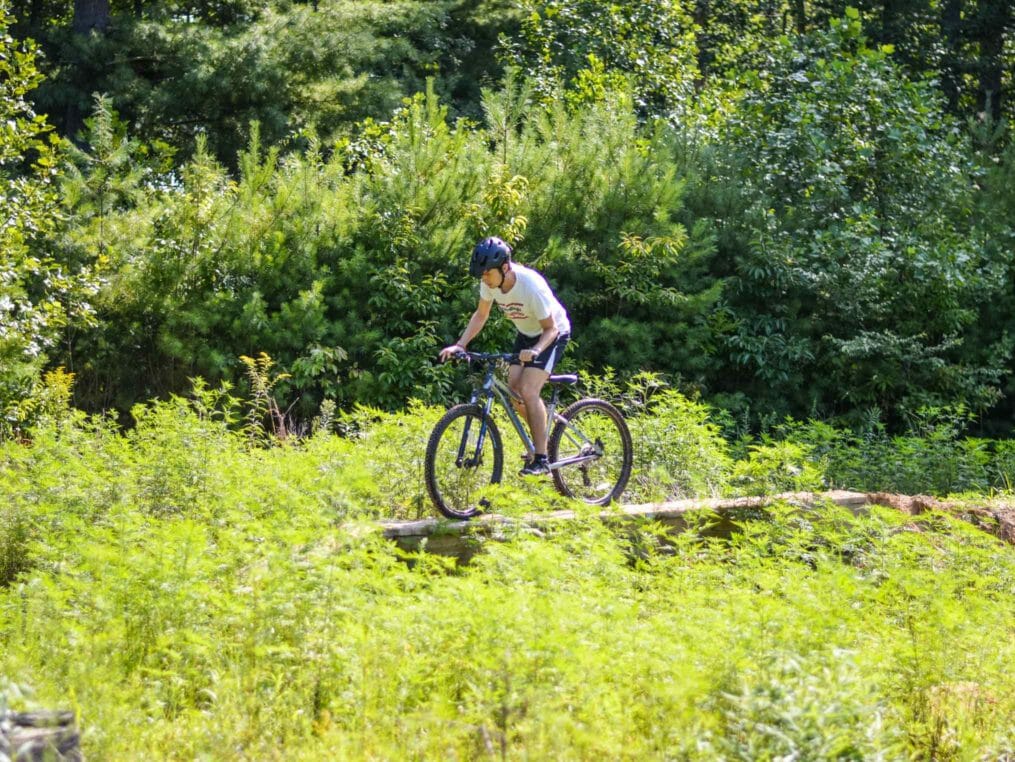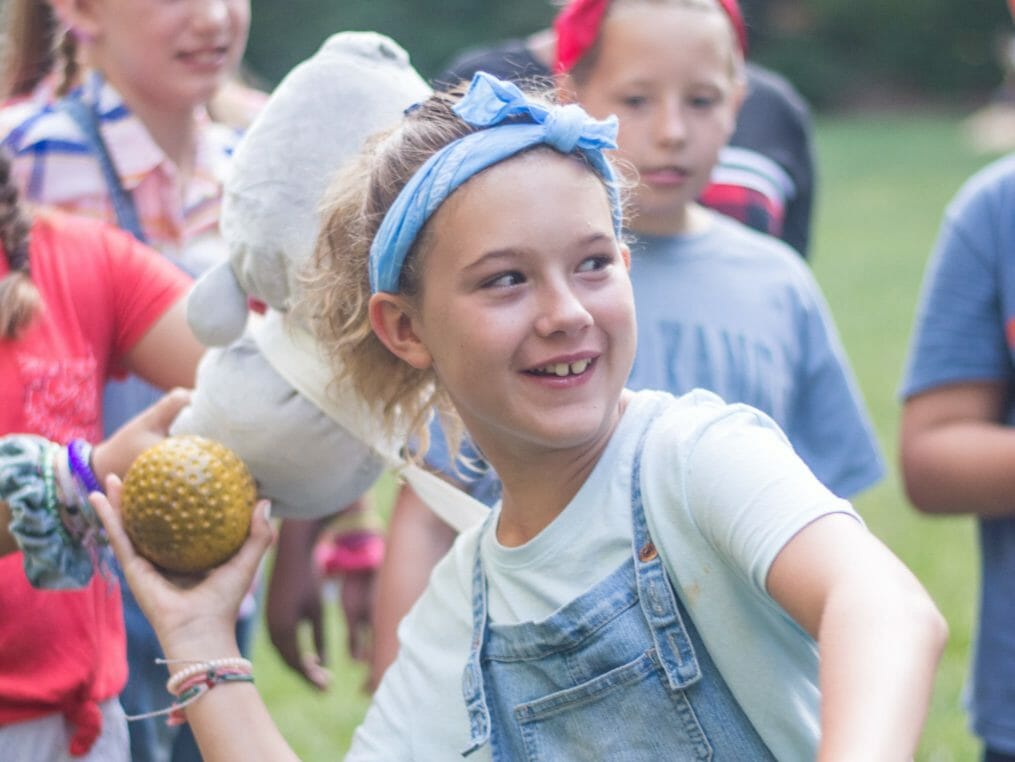 Activities for Days
Naturalist hut
Mountain biking trails & pump track
High & low ropes courses
Climbing wall
Zip line
Swimming
Archery
Sports
Co-op games
Canoeing & kayaking
Rafting
Orienteering
Fishing
Gem mining
Blacksmithing
Hiking
Water trampoline
Ridge runners
Overnight campouts
Music
Performing arts
Arts & crafts
Opening & closing ceremonies
County fairs
Talent shows
Worship
Sunday Shine
Eucharist
Archery tag
Color games for 13-day sessions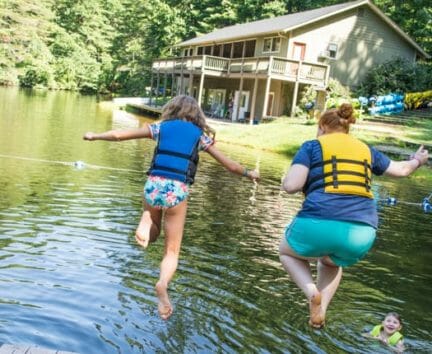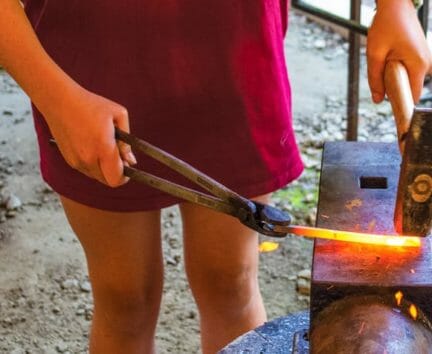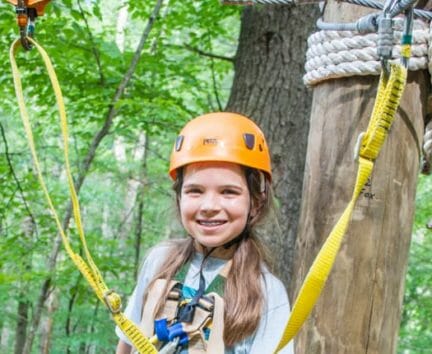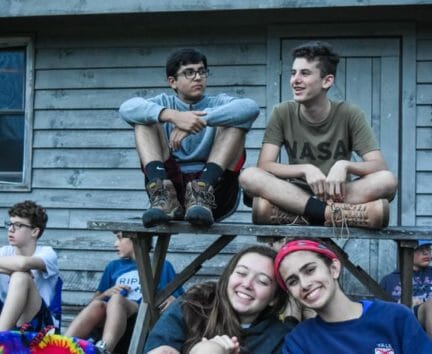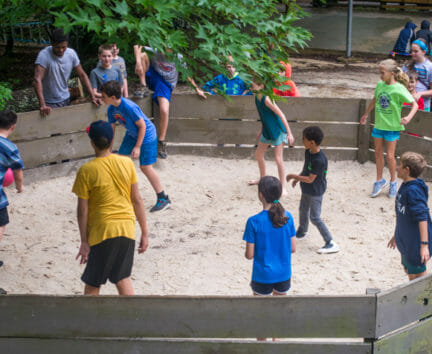 Starter Camp
Reserved for Rising Grades 2-4, this five-night session is designed to expose campers to new activities in a safe and fun way, with minor differences from our traditional camp:
6-day, 5-night session
Cabin groups always stay together
Planned schedule includes age-appropriate activities with campers their own age
Day hikes but no overnight hikes
Challenge course and climbing wall are used but not the high elements course
Cabins house 12 campers with 2 counselors.
Stayover Camp
Campers can spend the two days between camp sessions taking special excursions, open to Starter campers and Residential campers.
Whether you've decided just one camp session isn't enough, or if you're a parent that has a conflict with your camper's pick-up date, Camp Kanuga's Stayover sessions are the perfect resolution! Now with new programming that offers fun day trips. Even though camp is no longer in session, campers can rest, prepare for what's next and go on adventures with their counselors and camp friends!
Stayover is not only an awesome experience for campers, but it helps out mom or dad with pickup and Camp Kanuga staff takes care of washing your child's laundry.
Special Outings Include:
Welcome Home
Cabin Life
Welcome Home! Camper's cultivate lifelong friendships, connect with encouraging counselors and take part in deep conversations and devotions at the end of the day. The friendships made with fellow cabinmates last a lifetime! Your cabinmates are truly one of the best parts about being at camp.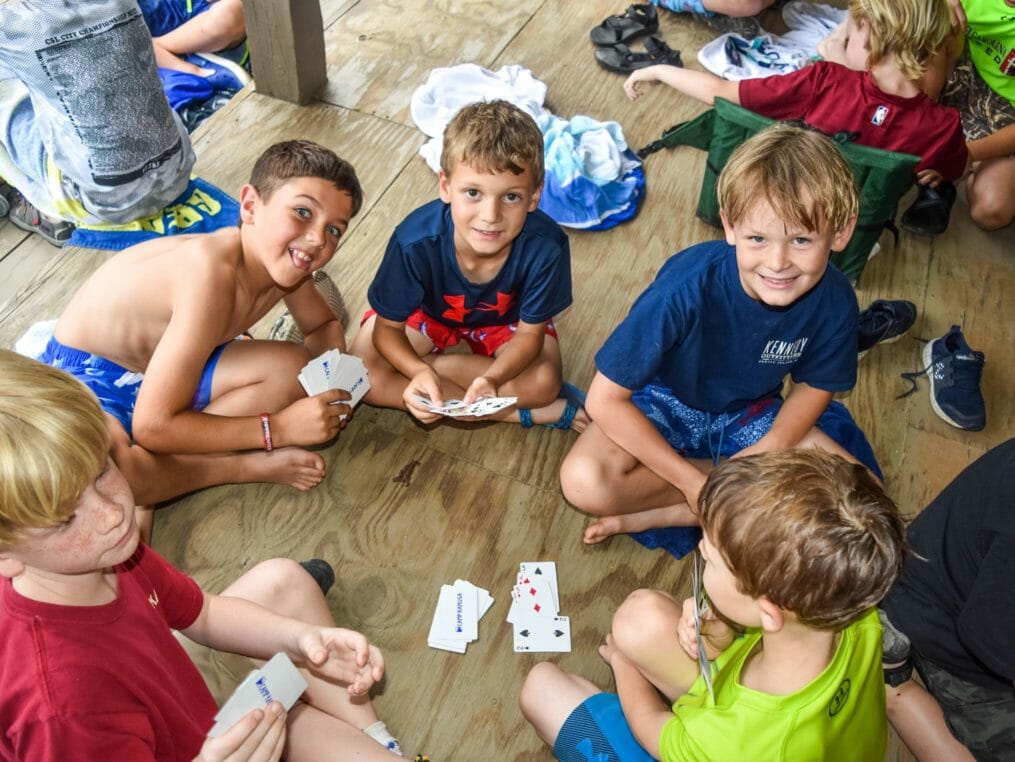 From Our Table To Theirs
Camp Dining
Meals at Camp Kanuga give campers and staff the opportunity to dine, share and connect. The act of building relationships and growing together is alive and well around the table at Kanuga. All meals are served family-style from a menu approved by nutrition specialists. We offer a well-balanced diet where fresh fruit is available at all meals and salad and fresh vegetables are available at lunch and dinner. We are a peanut free dining hall and can support many dietary needs for vegetarians, vegans, and other special diets.